About me
Curiosity is the first step on the path to new horizons. Find out where it led me.
Hi, my name is Andrej. I design useful services and delightful interactions.
Currently, I work 4 days a week with inspiring people at IXDS Berlin. Here, I regularly plan and conduct ethnographic research with people ranging from worried parents to highly skilled factory workers. By keeping my research deliverables objective and engaging, I help teams align around a common vision of a better future for the prospective users. My background in visual and interaction design enables us to test ideas from start to finish, think and test end-to-end – all in production-ready quality when needed.
I spend my fifth day planning and giving workshops on topics ranging from market research with Jobs to be Done to advocacy for design-led innovation in the public sector.
Curious to learn more?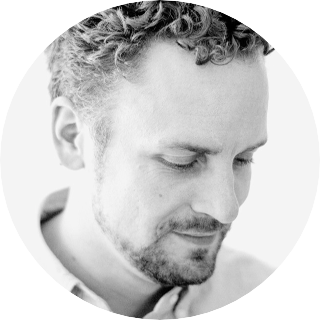 Andrej is one of the few designers who combine the analytical and empathic skills of a Service Designer with the visualization skills and hands-on attitude of a UX Designer. He seamlessly jumps from conducting customer interviews to creating convincing UI prototypes.
Since 2016
Demand Generation Analysis with Jobs to be Done Market Research, Insight Sprints, Workshops
Customers don't want your product or what it does; they want to make progress in their life.
Jobs to be Done is a theory that explains what motivates customers to shop for a new product or service, and how they imagine their life to get better after using it (their Jobs to be Done). As part of Revealed.market, I conduct qualitative market research, organize training formats and help companies to understand how demand for their products is created. This helps them take better strategic, design and product decisions.
Public workshops took place in Lisbon in February 2018, followed by Berlin in April 2018, London in May 2018 and Productized 2018, Lisbon in November 2018. We collaborated with SaaS companies, such as Pipedrive, Masterclass.com, Skymind (and more) in research projects throughout 2018 and 2019.
Since 2018
Design for the Public Sector Workshops
How can cities or entire countries design better services for their citizens?
To tackle the increased complexity of today's society and be able to keep up with the accelerated interactions between people, businesses and the environment, public institutions need to learn new ways of working, increase their ability to adapt and focus their efforts. The co-creative, human-centered and experimental, evidence-based ways of working common in the service design practice can not only inspire but also provide an essential toolkit to meet these challenges.
In the last years, I was happy to give workshops on the topic of service design, pragmatic user research methods and UX design at various inter-governmental events, as well as conferences for administrative staff such as the Public Service Lab 2019.
Recent Talks and Publications
2019, Item product kyiv
Data that Matters for Growing your Business
Talk & Workshop
The era of easy-win innovation is over.
To unlock new growth, teams have to look beyond usability and analytics data. These data are useful for optimizing a product's experience, however, they do not help with creating radically new concepts. By leveraging Jobs to be Done theory teams can learn how to find the right kind of data, use unified vocabulary to inspire new design ideas and make better decisions on what to build next.
2019, public service lab
Thinking Public Services Holistically Workshop
To design a service that will be well-received by citizens is a complex process that needs a holistic view of all interactions between people and the service touchpoints.
In my workshop, participants learnt practically what motivates people to hire new services in the first place and which aspects influence their experience. Public Service Lab 2019 was a one-day conference exclusively for people from German administration and government.
2018, democratic innovation dinner
Designing Services Citizens Want to Use
Talk
By designing services front-to-back, end-to-end, and most importantly, by involving citizens at every step of the way, we will be not only able to improve public services' adoption and quality – we will also increase trust in the government, and ultimately democracy as a whole (link in German).
2018, productized Conference
Creating Products and Services People Will Buy Workshop
Productized offers professionals working in product new perspectives on Product Thinking, Management and Design. Together with René, I helped introduce Jobs to be Done theory and practice to the attendees, enabling them to research, talk and think about customer demand differently.
2018, touchpoint vol. 10 ed. 1
Building Bridges
Article
How can we as service designers have more impact on the day-to-day work of the people who implement the service so that the desired user experience becomes reality?
This article focuses on the importance of storytelling and concise deliverables to convey the most important design concepts without having to rely on static service blueprints.
2017, Mobile Developer's Guide to the Galaxy
From Idea to Prototype
Book Chapter
I designed the guide between 2010 and 2014 and contributed chapters on customer research, lean prototyping and UX design in the latest 17th edition.
The publication has been distributed over 100.000 times since its inception in hard-copy alone. It is updated annually to help mobile developers develop better products, understand the various platforms and learn how to validate their assumptions.
2015, Service experience camp
Understanding Context
Workshops
In 2015 I contributed two workshop sessions at the Service Experience Camp with around 40 participants each, the first on Capturing Context and the second on Customer Research with Jobs to be Done.
We discussed and taught participants how to research and document information about people's context to reduce ambiguity in research deliverables.